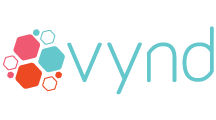 Cycle: 1
Website: http://www.Vynd.com/
Online Community platform that connects people with local businesses
Vynd is a digital platform to help restaurants grow and sustain their business by solving marketing and customer experience pains. Started as a discovery platform, Vynd offers restaurant managers the possibility to attract more customers, increase revenues, interact with their clients, and have access
to useful analytics and statistics.
Vynd aims to create a full restaurant management system with an ordering, delivery, and booking system along with a Smart Point of Sale.
With 25,000 users and more than 3,500 businesses listed on the platform, Vynd is growing fast to enhance the user experience for thousands of customers across Tunisia before expanding to the MENA region.
Adam Chebbi, Founder & CEO a passionate entrepreneur, and a technology fanatic. With a computer science background, he has a master's degree in Management specialized in Business Analytics and Big Data from the Mediterranean School of Business. Before co-founding Vynd in 2016, Adam was very involved in entrepreneurship-related events, associations, and clubs.
He is a graduate from the first cohort of the Founder Institute Tunisia and is a founding member of the Tunisian Startups Association.