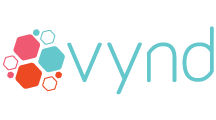 Vynd is a digital platform to help restaurants grow and sustain their business by solving marketing and customer experience pains.
Started as a discovery platform, Vynd offers restaurant managers the possibility to attract more customers, increase revenues, interact with their clients, and have access to useful analytics and statistics.
Vynd aims to create a full restaurant management system with an ordering, delivery and booking systems along with a Smart Point Of Sale.
With 25,000 users and more than 3,500 businesses listed on the platform, Vynd is growing fast to enhance the user experience for thousands of customers across Tunisia before expanding to the MENA region.
For more information, visit the website:
www.vynd.com