Tunisian American Search Fund (TASF)
TAEF's search fund model of entrepreneurship through acquisition addresses two problems:
SME entrepreneurs that face limited options when they wish to exit a company they have grown and managed and
Talented business people seeking opportunities to manage and grow businesses
A search fund solves a problem of a family owned and managed business by offering an exit that provides liquidity and company leadership succession. The search fund also matches a talented entrepreneur to a business with growth potential that would benefit from new management.
For our first search fund, TASF (Tunisian American Search Fund), TAEF partnered with a talented, experienced manager to adapt this investment model to the Tunisian context.
Originally American, the search fund model consists of sponsoring a searcher during his/her search for a company to acquire and manage as CEO. The search fund model aligns the motivations and interests of the entrepreneurs, the SME owners and the investors.
Experienced managers receive financial and non-financial support throughout a search for a company to acquire
Sponsors and owners of family-owned businesses are able to resolve exit, succession and continuity concerns for their companies
Investors have access to growth opportunities through backing entrepreneur searchers and equity investment in strong growth companies in the acquisition phase
TASF – First search fund in Tunisia
Both convinced that succession and takeover of companies are a major issue of national interest, in 2017, TAEF and Slah KOOLI has decided to launch TASF, first Search Fund to operate in Tunisia. For this first experience, TAEF has decided to support the initiative and to be the sole sponsor of TASF for the search phase. TASF as a pilot project. After a two-year search period and consideration of hundreds of companies, TASF successfully acquired Propann, a family-owned manufacturing company. The acquisition was financed by an investment from TAEF and a leveraged buy-out financed by the leading private bank in Tunisia.
Today, Slah Kooli is CEO of Propann. Propann operations are benefitting directly from Slah Kooli's applied experience in management, marketing, building international relationships and operations.
Propann is a manufacturer of high quality TFL Thermo-fused melamine wood panels able to meet all furniture, decoration and interior design projects. The production of panels is completed by a wide range of edge banding in perfect harmony with the decors and textures of the panels offered.
Entered into production in 2014, the production plant is located in the industrial zone of Djebel Ouest (Zaghouan) in northern Tunisia and covers an area of ​​2 hectares.
Propann uses advanced technology, the first press of its generation installed in Africa, "Nedra", developed by the German leader WemhOener in collaboration with Propann's technical teams and specially designed for the company.
Propann aims to achieve operational excellence in terms of quality, costs and reliability through its technology and know-how.
Propann is committed to creating value for its customers by being the benchmark in terms of product innovation and by offering superior quality of service.
Faced with the need to restructure its governance to accelerate its development, Propann was an excellent candidate for entrepreneurship through acquisition.
Based on the success of the TASF pilot, TAEF launched in 2020 TASF II and III.
Our objective is to be able to contribute to the development of this innovative and impacting investment mechanism in Tunisia by proposing our support for the setting up and financing of other Search Funds launched by other entrepreneurs.
TAEF is supporting the second and third search fund in Tunisia which have been launched by Hedi Ben Tanfous and Khalil Talbi. Both searchers are currently looking for SMEs to acquire.
TASF I-Initiative led by Slah Kooli
Slah Kooli – 1st Tunisian Entrepreneur Searcher
Slah KOOLI has over 21 years of experience as a senior executive in managing, transforming and growing businesses. Prior to TASF, Mr. KOOLI contributed to the success of large and complex companies in the food industry as Managing Director. Most recently, he held the position of CEO of a grain group in Tunisia.
He is chairman of the board of directors of Enda Inter Arabe (microfinance institution). Mr. KOOLI graduated from Ecole Centrale de Paris in 1985. He also holds a postgraduate degree from Ecole Centrale de Paris. Mr. KOOLI is responsible for creating investments, structuring transactions, executing acquisitions and managing the acquired company. He is currently CEO of PROPANN.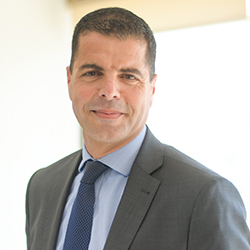 TASF II-Initiative led by Hedi Ben Tanfous
Hedi Ben Tanfous – 2nd Tunisian Entrepreneur Searcher
Hedi Ben Tanfous has over 20 years' experience in business creation & development, strategy qualification and operations leadership in highly competitive environments. He has shown excellence, dedication and commitment.
He graduated from Ecole Telecom Paris in 1998 and developed a valuable knowledge in Executive Program and Project Management. He worked indeed as a General Program Manager in a multinational telecommunication company for several years and as a senior advisor for strategic consulting in technology. Most recently, he served as a founder-CEO of a hotel in Tunisia.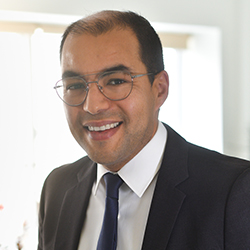 TASF III-Initiative led by Khalil Talbi
Khalil Talbi – 3rd Tunisian Entrepreneur Searcher
In more than 12 years' experience in Tunisia and France, Khalil Talbi has been exposed to diverse business environments and succeeded to build a proven track record of company management and business development.
Khalil has a double degree in Finance and Marketing from HEC Paris and IHEC Carthage. He worked indeed as strategy and management consultant in multinational companies then as a CEO of an industrial company in Tunisia. Most recently, he served as a Strategy & Business Development Director and Business Unit general manager in a textile Industry/Retail Tunisian group.