Naviacom
Fleet management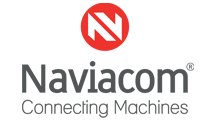 Cycle: 1
Website: http://www.naviacom.com/
Naviacom provides a complete integrated M2M fleet management solution for transportation and logistics, enabling real-time visibility and control of transport assets
Naviacom provides high- performance, scalable, hardware- agnostic and cost-effective solutions that can fully integrate into existing business systems. The solution allows real-time collection of information such as vehicle behavior, fuel usage, speed, mileage, and driver insights to increase productivity, reduce expenses, and improve safety. Fleet management solutions by Naviacom can adapt to fleets of varying sizes and types, from heavy trucks to light commercial vehicles, to motorcycles.
Machine-To-Machine connectivity solutions provider with a focus on Fleet Management and GPS Tracking
Present in Tunisia, Senegal, Ivory Coast, and Jordan, they are a growing player in the field of transport through North and West Africa with more than 250 customers and 2,000 vehicles connected to their platform. Naviacom has recently been titled as one of the 12 fastest-growing companies in Africa.
Marouan Omezzine Co-Founder Graduate of the National School of Computer Sciences, Marouan joined a major IT company based in Sousse in 2008 to fill several positions before landing as Chief Innovation Officer whose role is to promote and catalyze innovation around mobility, the cloud, and the internet of things. Marouan is now the CEO and co-founder of Naviacom, a technological company which specializes in the development of real-time tracking and geolocation solutions for vehicles, people, assets, and all types of vehicles. mobile or stationery goods.
Kaies Knani COO and CO-Founder