Taysir microfinance
Microfinance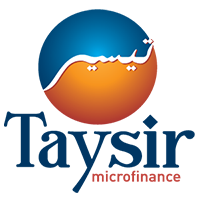 Taysir, first microfinance joint stock company to have obtained the Ministry of Finance agreement, has launched its operations in June 2014 with four agencies: Tunis, Béni Khalled, Kef and Siliana. Taysir aims primarily the rural zones and the popular areas of the grand Tunis. Taysir finances and supports all revenue generated activities with an orientation towards the young and the women with a project or in activity.
To date, Taysir has financed more than 2500 people and supported more than 1600.
To better access its clients, Taysir develops itself thanks to its mobile agencies, the mobile banking and new technologies. A team of young advisors are available to micro entrepreneurs and project holders to advise and orient them.
Conscious of the economic and social impact, of the national funders, mainly the local banks, insurance companies, leasing companies and internationals namely the European Union, the "Agence Française de développement", the QFF( the Quatari Friendship Fund ), the European Bank of Investment, GIZ and recently TAEF has supported TAYSIR activity and contributed to its rise and growth.
Company Name
Taysir Microfinance
Sector of Activity
Microfinance