Optimalogistics
Online marketplace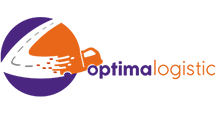 Company Brief
Optimalogistic is a marketplace which connects road haulier and lifting & handling companies with customers. The platform helps providers reduce costly empty return trips and increase the number of customers. Optimalogistic also contributes to reducing CO2 emissions by optimizing delivery schedules.
Product
Optimalogistic is a two-sided platform helping logisitcs providers to share their position in real time with customers, notify users if they have empty return trips, reply to requests and plan their work schedule through their mobile phones. Users through the website can request logistics services; order at preferential rates in real-time and use group shipping for all their transport needs.
Target Market
Optimalogistic targets transportation professionals ranging from transporters, handling companies to heavy duty and construction equipmentcom panies.This market represents an estimated 4.7 billion dollars in Africa alone.
Business model
Optimalogistic charges a monthly or yearly subscription for vehicles and heavy duty machinery to be listed on the platform. A commission of 25% is fixed for the handling and re-selling of empty return trips.
For more information, visit the website:
www.optimalogistic.com