Rose de Sable
Agribusiness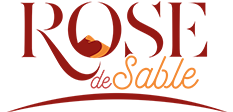 Rose de Sable was created by entrepreneurs, natives of the Nefta region, in the South of Tunisia to promote and develop Tunisian dates and to satisfy international customer needs of a high-quality product.
Rose de Sable is in an industrial zone in Nefta covering a land area of 9000m2. It creates 250 jobs (directly and indirectly) in the region specially for women.
Its major advantage is a processing and conditioning unit linking modernity and a know how transmitted from a generation to another to produce natural and biological dates.
The company Rose de Sable has a tight collaboration with farmers by providing them their expertise and in supporting them in their production cycle.
The company exports its total production to the US and to the Europe Union countries.
Rose de Sable produces a diversified wide range of dates under 5 labels: Neptus, Castillia, Ulysse Dates, Delimaya and Ma Datte.
Other brands are under development.
Name of the company
Rose de Sable
Sector of activity
Agribusiness
Amount invested
1.6 million USD
TAEF INVESTMENT TYPE
Acquisition of a minority stake in Rose de Sable combined to a quasi-equity financing facility.