MEGA Printing and Packaging
Printing and Packaging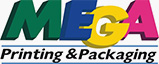 Founded in 1996, MEGA Printing and Packaging («MP P ») is an industrial enterprise specialized mostly in the micro fluted cardboard packaging and compact
Located in the industrial zone of La Charguia 1(in Tunis) on an open surface of 5000m2 and an owned land of 35000m2. « MP P» employs 100 people.
Name of the company
Mega Printing and Packaging
Sector of activity
Printing & Packaging
Amount invested
2.5 million USD (40%)
TAEF investment type
Acquisition of a minority stake in Mega Printing and Packaging combined to a quasi-equity financing facility.