ALEONAT
Dietary supplements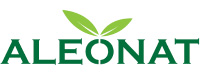 Founded in 2012 in Sfax, Tunisia by the Dr. Fares Guirat and Mr. Mourad Zghal, Aleonat is a pharmaceutical laboratory specialized in the field of Phyto therapy, 100% natural products.
ALEONAT developed a large range of products commercialized for Tunisia and for international markets for several pathologies (Improvement of immunity, Memorization improvement and anti-stress, slimming, draining and wellness, Digestion improvement, Sexual trouble, Head & back pains, etc). Aleonat Laboratories are presenting their next generation of plant-based products that are assembled to achieve optimal synergy and bioavailability with vital body currents.
All products are certified and conform to international standard with the necessary accreditations. All products are made from natural raw materials as well as essential oils, algae, vitamins, and minerals.
Name of the company
ALEONAT
Sector of activity
Dietary supplements
Amount invested
2 Million USD
TAEF INVESTMENT TYPE
Acquisition of a minority stake in Aleonat combined to a quasi-equity financing facility.