Toufoula Kids
New age education publisher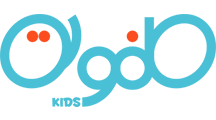 Company Brief
Toufoula Kids is the new generation of educational content publishing. It connects children with their social and natural environment, with both physical and digital technologies enabling a rich civic education oriented content.
Product
Toufoula is a mobile platform with a rich catalog of content, and a printed editorial linked to augmented reality games.
Target Market
There are more than 80 million Arab children living in the MENA region aged between 4 and 12 years. The market has an estimated value of 400 million dollars.
Business Model
Toufoula Kids offers a full-access subscription for a 2 month period to the mobile app content and a printed magazine with augmented reality games sold through partner distributors.
For more information, visit the website:
www.toufoulakids.com