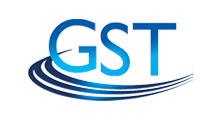 Managers face communication challenges and delayed information with the absence of a real-time information system between HQ and staff working outside the office. This causes suboptimal decision-making as well as financial and productivity losses.
GST has developed a comprehensive mobile solution to automate the process of real-time sales data collection and report activities that helps companies manage their salesforce and reports.
It has developed Vendis, a mobile distribution management system which provides managers with the tools to share real-time information to their sales forces working outside the office. The solution is focused on the Agri-food industry but can cater to any small- and medium-size enterprises that are looking for a cost-effective solutions.
Started in Tunisia, GST is expanding to Algeria, with future planned growth across West Africa.
For more information, visit the website:
www.gst-tunisie.com